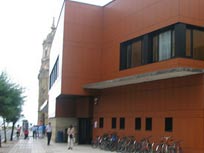 Okendo
Located next to the Zurriola beach and renovated in 2004, the Okendo Cultural Centre has a dynamic hall with temporary exhibitions.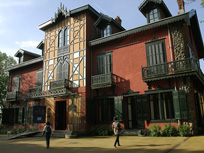 Cristina Enea Foundation
The purpose of the foundation is to raise awareness of environmental values and sustainability. It organises exhibits focusing on the environment and sustainability.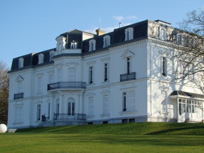 The House of Peace Aiete
The House of Peace was created as an expression of San Sebastian's commitment to promoting, educating and awareness-raising in the values of peace and respect for human rights. It is part of a new cultural project linked to the Aiete Cultural Centre, the House of Tales and Topalekua. The House of Peace also sponsors exhibitions.